Josep "Pep" Guardiola of Manchester City Cannot Win The UEFA Champions League 2021!
Football is a beautiful game that involves a lot of emotion, joy, passion, and pains at times. Some people have lost their lives while watching their teams lose a match they had hoped their team would win comfortably. On the other hand, some have gone to a great extent to celebrate the victory of their supported teams, even killing a cow and making a feast for their friends.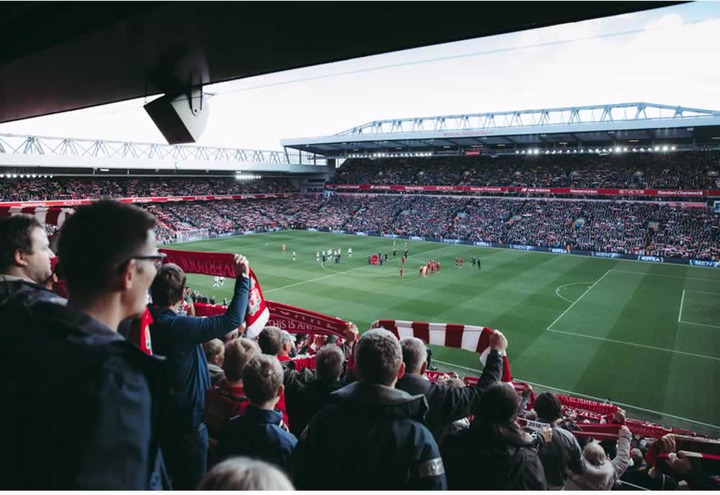 One thing I've realized over many years I've followed football is that the game is "living" tactics is never static, it keeps on changing. The tactics that gave a coach victory in 2016 might not do so in 2021. Coaches that do well in the game and remain relevant are those who keep on evolving, fine-tuning, and perfecting their crafts. Those who remain static with tactics and rigid with style usually end up being "nearly men."
I hope the heading of this article doesn't create some misconceptions, of course, I love Pep and I want him to succeed and win the UEFA Champions League 2020/2021 season. In short, it would be a great joy to me if either Manchester's Pep or PSG's coach wins the competition because none of these two teams have won the tournament before.
Despite my love for Pep and all the great wishes, I make this analysis based on the knowledge I've acquarred over the 30 years I've watched and followed European Champions League.
Josep Guardiola was one of the youngest coaches to win the UEFA Champions League competition. He did it just as a greenhorn in the year 2008 with Barcelona FC, defeating Manchester United 2-0 in the final. That was 2 years after Rijkaard's Barcelona defeated Arsenal FC of London 2-1 in the final of 2006. He also won the same UEFA championship 3 years later defeating the same Manchester United, coached by Sir Alex Ferguson, 3-1 in the final. That team was fully packed with great players, some of them, immortals of the game.
Pep is and will remain a good and great coach in my estimation, but it's also important that we remember most of the players he used to win his first UEFA championship were inherited from Frank Rijkaard's team. This does not in any way take anything away from Pep, he is a highly tactical coach and he's got a great style. It's always a pleasure watching his teams play, either as a Barca coach or even as Mancity coach. He's re-invented the passing game and I really enjoy watching his team and his style.
But, this is also where I tend to have a problem with Pep Guardiola's style; his teams can be very predictable, and when they play against a side that decides to lock the defense and depend on the counter-attack, they can easily become prey. This is the same reason why Manchester City crashed out against the unfancied French team, Olympic Lyioness, in the quarter-final of the Champions League in 2020. At times, it's just not about playing well, the most important thing is winning. History and records only remember the champions irrespective of how they win. The better team doesn't become champions at times, that's why an unfancied Chelsea FC team won against a much better Bayern Munich team in the 2012 final.
Another thing I see that may become Manchester City's nemesis in the Champions League under Guardiola is that I don't think Pep's teams ever have an option B. Their style seems static to me, even when they are losing and the game is coming to an end, Guardiola's teams always maintain their passing game. There is no extra hurry or any urgency to push the ball forward towards the opponent's goal areas. This is where Manchester United is different from Manchester City under Pep Guardiola.
When they play, the team as a whole plays. The defenders easily join the attack and can come in with some goals, this is a massive advantage, but it also comes with its own downsides. When Pep's Bayern Munich team faced Carlo Ancelotti's Real Madrid in the Semi-Final of the UEFA Champions League in 2014, one didn't need any soothsayer to tell oneself that Bayern played better football, but Ancelotti with his unique defensive style ended up winning and with wide margins at that.
I saw the same thing play out again in the last Manchester's derby between Mancity and United. The United coach, Ole Gunnar Solkjaer got his tactics right and his players executed it to absolute perfection; rush the City players, never allow them spaces, never allow them time on the ball. If possible, tackle them before they can settle in their passing game and never allow them spaces. Pep found out at the end of that game that the game had ended even before it even started. His team was well and roundly beaten by United.
The semi-final game between Manchester City and PSG is one I wouldn't want to miss for anything in this world. These are two teams that play attacking football. If you ask me, I'll say it's a 50-50 affair. If PSG gives Mancity spaces to play, they will have to kiss the 2021 UEFA Champions League goodbye. The best way to win will be to play very compact defense and depend on the brilliance of Neymar Junior and the pace and burst of Kylian Mbappe in the attack. On the side of Mancity, they must find an answer to Neymar Junior's trickery with the ball, if they are able to neutralize Neymar junior, they stand a 61% chance of moving on to the final.
Mancity and Pep must pray to meet Chelsea FC in the final, if that is the case, then they stand a chance of winning the 2021 UEFA Champions League. That's not to take anything away from Chelsea, they've been impressive under their new coach, but I think that if the two teams should meet in the final, victory is a bit tilted to the Mancity's side.
Against Real Madrid in the final, Manchester City will play much better football but ends up losing, not because the Madrid-based team is better or superior, but because Zidane has perfected the art of defensive and counter-attacking football which is sure to work against Guardiola and Mancity.
To tell you the truth, I love Guardiola and would want him to win the Champions League with Manchester City, but a game is never won until it's played.
Whichever way it happens, may football win at the end of the day.
Enjoy yourself and be safe.