Despite Having Mbappe and Neymar, PSG is Set to Crash Out of the UEFA Champions League 2021.
Football is a beautiful game and it's got a lot of followership. Every fan expresses their passions in one way or the other. Some engage in betting, others do some other things, somehow conveying their faith and confidence in their clubs. When the teams we support win the league or some other competitions, some even go to churches and do thanksgiving to God. The bottom line is passion. People have to express their passion, it's the oil that keeps life going.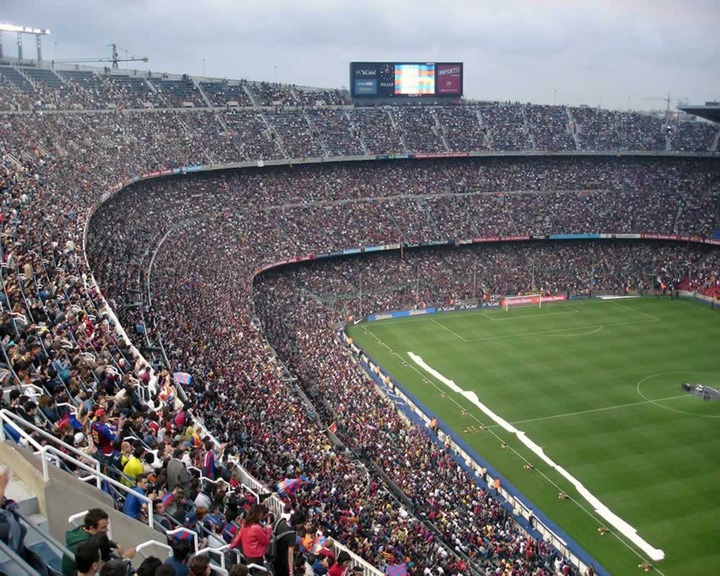 For instance, in my country, Nigeria, anytime our national team, the Super Eagles, wins a major match in a tournament, everybody forgets for sometimes their tribal leaning and come together as one country. It's one of those things that unite us.
Most times, however, football can be unpredictable and even the teams with the best players or stars may end up losing to a less fancied team.
This night, PSG squares up against Manchester City of England. When one looks at the two teams' players for players, it won't be wrong to conclude that PSG has an edge. After all, there is no Neymar Junior in the Manchester City lineup, they also have no Kylian Mbappe, but as a team, they are solid.
PSG is a quality team with a lot of great players, I hope Marquinho will be fit enough to play, he is the teams' lynchpin, a workaholic, a coaches' delight. He is that guy who gets to do most of the defending work without being noticed. They also have Angel Di Maria, a potential match-winner among other great players.
What I don't know about PSG is whether they play as a team. Do the players fight for each other? Are the players patient enough to keep their cools even when they have been playing well, but the goals refuse to come? Are the players ready to suffer in the field for 90 minutes and beyond?
All these questions and many more must be answered by the PSG players on the field of play today if they hope to carry the day against a compact Manchester City team.
Against Bayern Munich, PSG played only in the first half. They were very lucky to qualify for the semi-final. They can't afford that same behavior against City and expect to go to the final. They must fight for the whole 90 minutes.
Manchester City doesn't have the trickery of Neymar and the burst of Mbappe, but they play as a unit and the biggest mistake PSG will make will be to open up the game.
If PSG opens up the game, they will be undone by the City team that has redefined the art of the passing game. I was opportune to watch the Carabao Club Cup final between Mancity and Tottenham on Sunday and I couldn't help marveling at the patience of the Manchester team players. They waited when they had to wait, defended when the situation called upon them to defend and I think that the players played for one another.
A good look at that City team shows that there is no single player you can call a match-winner and thus plan to frustrate his game unless you plan to do it against the whole team. Each player, even the attackers, tracks back and defends when they lose the ball and each of them can be the match-winner.
PSG must play to their strength, If they create the spaces which the Mancity team needs very much to operate, then, they can as well say Goodbye to this UEFA Champions League. If they can get Neymar playing to his strength, they stand a good chance to go through to the final.
Unfortunately, on Neymar's bad day, you may realize they are actually playing one man down against their opponent. His penchant for falling all over the field at the slightest touch at times more than hurt his team.
I'm looking forward to this game, and I hope and really hope that we end up being entertained by these great teams to the full.
Hope the better side carries the day!