Arteta's Arsenal FC (Gunners) Is Too Weak To Win The Europa Cup 2021!
Arsenal Fc is one team I love to watch anytime any day, I actually see myself as a Gunner. So, forgive me if I appear to be biased in favor of the Gunners in this article. I've followed the Gunners for over 10 years and still counting. I find their bland of football quite entertaining and enjoyable, but they have their challenges and these are actually my fears for Arsenal Fc as they go up against Villarreal FC of Spain today.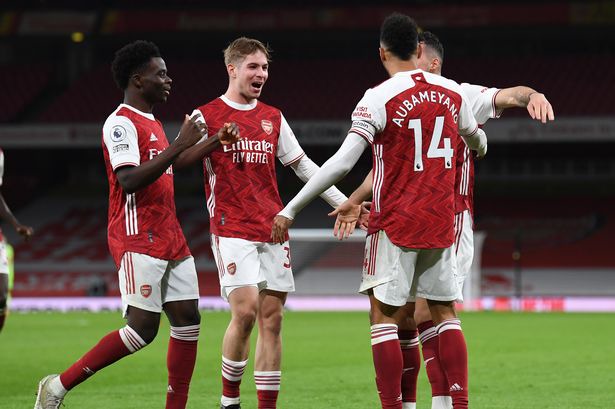 When Arsenal gets going on a good day, you'll be entertained to the fullest, you'll get good value for your money, but when they decide to switch off, the frustration will surely get to you. Most of the time, you can't really put your money on the Arsenal team, when you expect them to win without breaking much sweat, they disappoint you really badly.
Despite their poor domestic form, they've managed to perform creditably well in Europe. They've won all their away games even though they seem to struggle at home.
Most of the time you don't just know what to expect from them, they really do not play modern football, if you are talking in terms of intensity of their pressing game and covering spaces, yet, you can't write Arsenal off easily.
The team also seems to develop complexity against certain teams, this isn't helped by the number of times the ball is passed backward rather than forward. When they play against teams that do a lot of pressing and don't allow them spaces to play, Arsenal Fc finds it extremely difficult to break such a team down.
The players are also suspect in their makings and tackles, they seem to think that defending should be left to defenders alone. The arsenal team needs a lot of space to play and they also allow you space to play against them. At times, they seem to like to defend deep and counter-attack, but most times even the counter-attacks fail because their game tends to involve quite a good number of players passing the ball than a player running solo to score.
It's not impossible to see an Arsenal player lose the ball carelessly in attack and stay at the spot looking on without tracking back to defend.
Most of the time, the defenders are just content with passing the ball to one another without pushing forward to score goals. At times, they give the impression they are just content with getting a draw, they are hardly explosive in their outlook but can be quite sublime. At times you really have the impression that some of the players are quite casual and don't really deserve the shirt of the club.
The defense is another area of concern, I consider Pablo Mari as the team's strongest defender, but Mikel Arteta only plays him when he feels good about it. The goalkeeping area is not without its problems considering that the first choice goaltender can be erratic at times when you least expect it. His errors have caused Arsenal Fc quite a few games.
Despite all these problems, the Arsenal team can be quite dangerous to play against as some of the teams they have met in this competition can readily testify. When you look at the play, you may really have the belief that they are not serious enough and you can develop that false sense until you are stung.
Villareal is being coached by Unai Emry, Arsenal's former coach, I don't know how much this can go to influence the outcome of today's game, but whatever happens, I expect Arsenal to advance to the final. I think Arsenal has the wherewithal to overcome Villareal over the two legs and advance to the final, only Arsenal can stop Arsenal from getting to the final.
What I fear is what happens when Arsenal gets to the final and meets Manchester United. Will they be able to withstand Manchester United's pressing game. Meeting Roma in the final will really be preferable to Gunners, but you don't play in the final without having overcome your semi-final opponent.
I'm looking forward to a great game of football today, hope the better side carries the day.
Thanks for your time.